Acting. It's all about you.
CREATIVE AND DYNAMIC  ON-CAMERA ACTING CLASSES FOR JUNIORS, TEENS AND ADULTS
WINNER OUTSTANDING EDUCATIONAL SERVICE: EXCELLENCE IN  SCREEN ARTS TRAINING
Okay, fine. We've been around for a while and we've won awards. BUT WHAT'S IN IT FOR YOU? Well, whether you are interested in acting lessons as a pathway into the performing arts, as a much-needed break from the kids, as a fun way to meet new people, or to simply improve your social skills and current career prospects, then our classes and courses will give you the skills, the confidence, and the edge you need to succeed. Our classes cater to all of the above and so much more and go hand in hand with our prime commitment of training creative talent for the Australian Film and Television industry.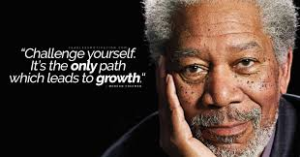 "The outstanding training my sister Emma-Jane and I received at Screen Actors Workshop led to us playing the roles of Sarah and Mandy in the Peter Andrikidis film Alex and Eve. The classes represent outstanding value for money and the  professional industry tutors really know their stuff!"
Katerine Ann MacKinnon-Lee
Sydney's award-winning  and longest established screen acting school provides:
Flexible part-time classes
Comprehensive master class program
20 week full-time Intensive course
Private tuition
Award-winning industry tutors
Fun and focused teaching style
Acknowledged industry training
Accredited NSW Creative Kids Service Provider
Quality acting tuition at affordable prices
"I could never stop acting, because it would be like removing curiosity, and, to me, that would be like removing life itself."
Robert Redford
Screen Actors Workshop Curriculum:
The backbone of our curriculum is Stanislavski's Method; based on the principal that acting finds its expression in people's responses to other people and circumstances. However not all actors respond to the same technique: Therefore our curriculum incorporates the best elements of Stanislavski combined with the most effective techniques of other proven methods including Meisner, Chekhov, Morris and Mamet. Blended with these methods are our own proven techniques, developed throughout many years of teaching experience. By not limiting our curriculum to any one particular method or technique, our unrestricted approach ensures our students receive a comprehensive, dynamic and well-rounded education.
Comprehensive training in screen performance and technique
Numerous levels of study available – from beginner intro to camera to cutting-edge advanced classes
"To grasp the full significance of life is the actor's duty, to interpret it is his problem, and to express it is his dedication."
Marlon Brando
GET THE EDGE YOU NEED TO SUCCEED!
Check out the About Us video to learn more about the school – and most importantly, what our students have to say about us…
Learning how to act has proven lifelong benefits for children, teens and adults. The lifelong benefits of acting include…
Character Building
Creativity and Innovation
Critical Thinking and Problem Solving
Enhanced Communication Skills
Collaboration