Head of Training – Alan Nurthen
Alan trained as an actor at New Theatre and then spent eight years performing in a variety of  film and television productions before going behind the scenes. His film industry credits include directing the Swearing-in Ceremony of Police Commissioner Peter Ryan for the NSW Film Archives, corporate videos for clients as diverse as MYOB and the Queensland Department of Primary Industries, numerous music clips, and the  documentary films Funnel Webs (7 Network, Beyond Distribution) and Boomers and Slackers (GDTV South Africa.) Alan is a full member of Actors Equity and the Australian Directors Guild. He regularly attends ADG craft sessions and seminars to stay abreast of current performance and technical advances within the industry.
During his teaching career Alan has trained numerous Gold and Silver Logie winners, a BAFTA winner, a Broadway-World Best Actress in a Touring Musical nominee and two Best Supporting Actor Academy award nominees.
Script, Text, Character Connection – Malcolm Frawley
AWGIE nominated writer/producer/director  Malcolm Frawley's plays and productions have been performed all over Australia, from capital cities to large country towns. Malcolm is also a script editor, and his work with filmmaker Christopher Weekes on his feature film script Bitter and Twisted, helped earn a 2009 AFI Best Actress nomination for Jackie Weaver.
Accents and Dialects/Voice and Articulation – Bill Pepper
Former Head of Voice Production NIDA  Bill is Australia's leading voice coach and has trained many famous actors during his career, including four Academy Award winners.
Movement – Natalia Ladyko
Natalia – stage and screen actor, choreographer and movement tutor – has a passion for training actors in dynamic and effective movement, freeing the body so it can become an integral component of the performance.
Advanced Screen Acting Performance and Technique – Bill Hughes
Bill is one of Australia's most experienced and innovative film and television producer-directors. His extensive list of credits include All Saints, Mclouds Daughters, The Flying Doctors, Packed to the Rafters, Changi and the feature film The Interview.
Bill also devised the new look for ABC TV drama with the critically-acclaimed 26 hour police series Phoenix.
Screen Test/Audition Process – Kari Harris
Kari Harris's extensive list of casting credits include television commercials, TV drama and feature films.
Armoury – Tony Garland
Stockade Armoury Services. Tony is one of Sydney's most experienced film and TV armourers and SFX technicians. His extensive list of credits include Underbelly Razor, Superman Returns and Rescue Special Ops.
Comedy Performance – Janis McGavin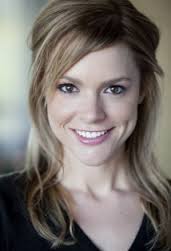 WAAPA Graduate and from Channel Nine's 'Comedy Inc.'  Janis has a degree in Film and Television Production from Griffith University, and is an acting graduate of the Western Australian Academy of Performing Arts. Janis has performed comedy of all forms; from street theatre, to stand-up, to TV and Radio.
Screen Acting – Peter Phelps
An AFI and Logie award winning actor, Peter has performed in many popular and critically acclaimed Australian television series and feature films; including… The Light Horsemen, Lantana, Stone Bros, Stingers and Rescue Special Ops.
Screen Acting/Cold Reading Audition Techniques – Salvatore Coco
Salvatore has performed in some of Australia's most successful feature films and television series, including… Two Hands, Looking for Alibrandi, Bootmen, Heaven's Burning, Underbelly 3, Cops LAC, Rescue Special Ops and Sea Patrol Series 4.
Screen Acting/Film Acting Techniques/Acting with Green Screen SFX – Alan Nurthen
Actor/writer/producer/director – Trained New Theatre and AFTRS. Alan is one of Sydney's most experienced on-camera acting tutors and has been running the school for almost 30 years. His students have performed substantial dialogue roles in a wide variety of film and television productions.
The Casting Process  Seminar and Q&A Session – Hugh Cann
Producer, international casting consultant and former A-List actors agent, Hugh Cann has a broad range of experience in the Australian and international film industries. While working in Japan in the 1990s, Hugh cast the Japanese talent for films such as The Thin Red Line, Paradise Road, and producer/star Michael Douglas's Black Rain.
Ask the Agent Workshop and Q&A Session – Roxann Husband
Roxann has held a number of industry roles in areas such as casting, production, management and marketing. Her unique and varied experience gives her a well-rounded and comprehensive understanding of the industry.
The Screen Actors Workshop Studio
The school's script to screen camera studio utilizes a wide range of broadcast equipment, sets, props and costumes to create a dynamic and professional  working environment for our students. The studio also has a Green Screen for creating video SFX (flying effects etc) as used in films like the Matrix and Star Wars. Green Screen is the only major effect used in the production of high-end television commercials and feature films in which the actor is directly involved in the process. The sky's the limit with Green Screen – fly like a bird, swim with sharks, fall down a tall building, fight with a crocodile or walk underwater – all within the comfort and safety of the camera studio!
Certification
Industry certified Screen Acting Completion Certificates are awarded to students after the completion of twelve terms (three years) of part-time study.
Completion Certificates are also awarded for all Masterclasses.
The school has a 100% success rate in placing graduate students with prominent and reputable film and television talent agents.
Student Mentoring Program
Through the school's contacts and its tutors' extensive industry experience, the Screen Actors Workshop also provides a 24/7 information, mentoring and advisory service for current and former students and graduates working professionally within the film and television industry.
The service offers ongoing support, career advice, and  face-to-face scene rehearsal for screen tests and film and television roles.
Click here to Contact Us.